Dear colleagues, partners!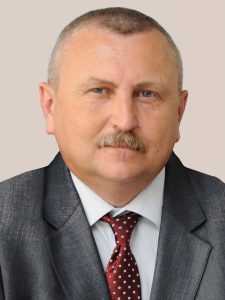 I am pleased to welcome you on the website of the scientific journal "Bulletin of the Innovative University of Eurasia". Our editorial policy is aimed at improving the quality of publications and ensuring the internationalization of the journal.
We are interested in expanding partnerships in publishing. Even today our editorial board and reviewer pool include scientists from leading universities in Kazakhstan, the UK, Russian Federation, the Kyrgyz Republic, and Uzbekistan. The geography of the authors published in our journal is also diverse. We are full members of the community of scientific publishers of the American agency Crossref and have the right to assign articles of our own DOI, our journal is registered in the International Register of Scientific Journals International Standard Serial Number (Paris).
I invite experienced scientists and young researchers from Kazakhstan and foreign countries to cooperate with our editorial board. We offer various formats of partnerships – from co-publishing to article reviewing. The editorial board welcomes publications written jointly with foreign authors, colleagues from other Kazakhstani universities, partners from various sectors of the economy. We are interested in publications in English. We guarantee compliance with the principles of academic integrity and intellectual property rights.
Using the capabilities of this site, you can declare yourself as an author and reviewer. An automated system will allow you, without coming to the editorial office, to send us your article for examination or a questionnaire for a bank of reviewers. Notification of the decision of the editorial board will be sent to your email.
We are pleased to become partners of educated and interesting people who are able to share their academic observations on the pages of the scientific journal "Bulletin of the Innovative University of Eurasia."